Step into the enchantment of Christmas with our captivating acts, available for hire at events!
Experience a magical lineup of walkabouts, character acts and human statues that will delight audiences of all kinds, near and far.
From the most popular Christmas markets in the UK to globally famous venues like luxurious hotels and bustling shopping centres, our extraordinary winter acts have charmed audiences worldwide. Embrace the holiday spirit and create cherished memories with our skilful and mesmerizing performances. Book our Christmas acts for your event and make this season truly unforgettable.
Snow Queen
Captivate your audience with the beloved Snow Queen character for hire, a highly sought-after Christmas character adored in Britain and across Europe. Drawing inspiration from the magical world of Narnia, she brings an extraordinary winter experience to life, enchanting all with her warm and welcoming interactions. Embrace the season's spirit and add a touch of magic to your event with the Snow Queen's presence.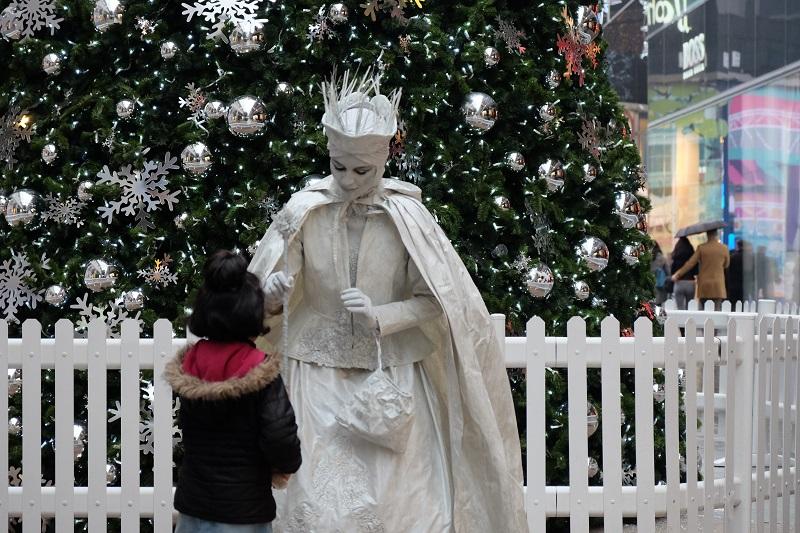 Cheeky Elves
A captivating troupe of up to 5 magical beings with unique skills. Experience enchanting entertainment that spreads joy throughout your event. Our professionally designed, luxurious costumes add a touch of magic, bringing fairy tales to life. Whether as a group, walkabout entertainers, or on stage, these mischievous elves promise unforgettable fun for all. Book Cheeky Elves now and embrace a world of wonder and delight!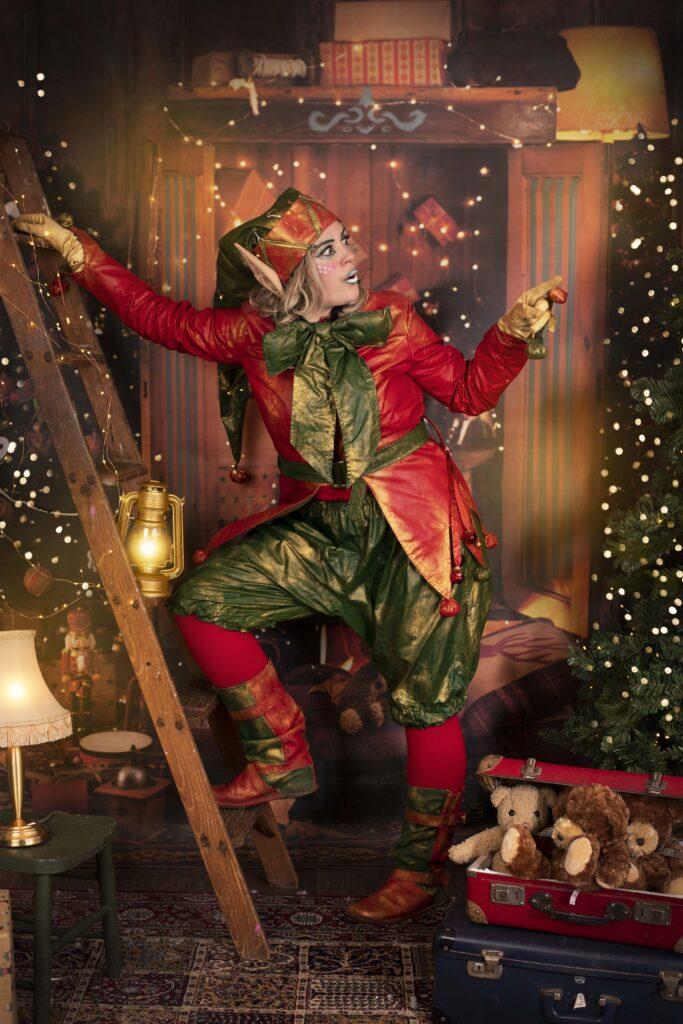 Woodland's Elves
Introducing the enchanting duet of Woodland Elves, available for hire at events, fairs, shopping malls, and more. These magical beings are sprinkled with magic dust and bring wonder to life as they find golden coins behind children's ears, juggle with light, and dance gracefully with ribbons. Nature lovers, art enthusiasts, and mischievous pranksters, they'll captivate your audience with tales of wonderland. Their mesmerizing presence is guaranteed to put a smile on everyone's face and their charm will undoubtedly grab your attention. Don't miss the chance to bring the magic of the Woodland Elves to your event!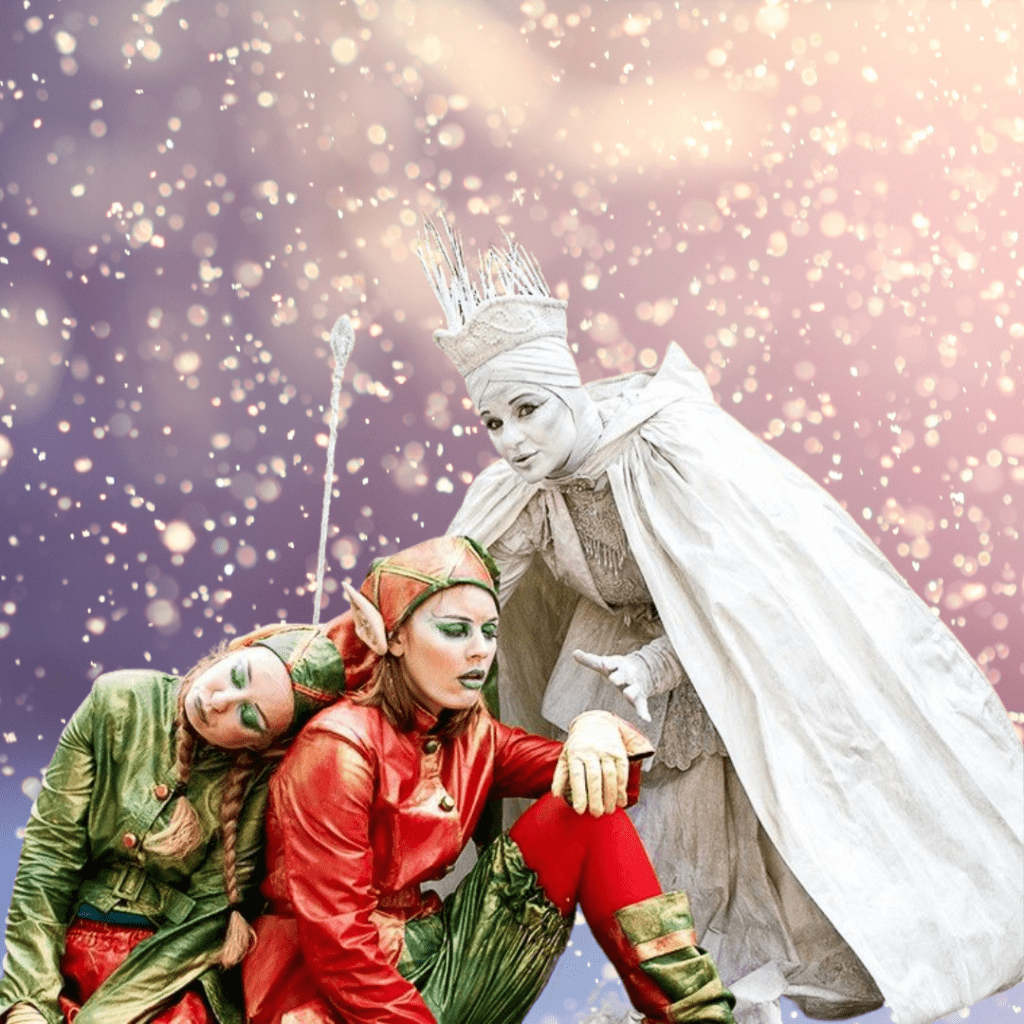 Christmas nature goddess
Experience the enchantment of Nature Goddess, the most captivating walkabout character at Lutrek. Let's unlock our hearts to the magic of her presence, embrace kindness, and nurture our love for nature. Join us in a dance of joy and share the happiness!
Nature Goddess is a unique and comedic character who offers a modern twist on the traditional Christmas tree, blending elements of humanity, nature, and animals. Audiences find this concept both modern and delightful, making her an outstanding addition to any event. Works amazingly with elves or Lady Pierrot.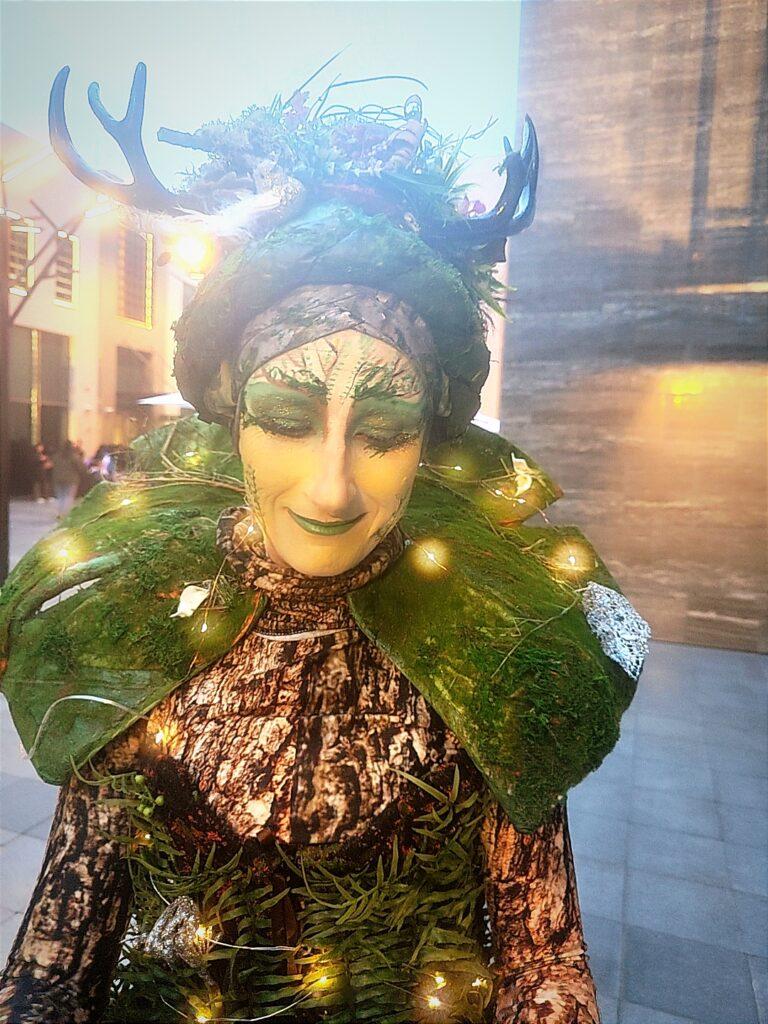 Miss Copper kettle
Step into the enchanting world of Victorian Times with our captivating statue for hire at Christmas events. As she moves or stands still, Christmas glitter will spread around from her magic copper kettle, adding a touch of magic to the festive atmosphere. Don't miss the chance to bring the charm and nostalgia of Victorian Christmas to your event with this mesmerizing statue.
Christmas silver lady
Welcome to the world of enchantment with our exclusive and elegant Silver Lady living statue, available for hire at events. This graceful, clever, and eye-catching figure will captivate your audience with her mesmerizing presence.
Watch as she surprises the youngest members of the audience with magical interactions involving a silver ball in her hand. Her graceful movements and powerful stillness create an unforgettable experience that is truly worth seeing.
***Duet of Silver Ladies also available for a doubly enchanting experience.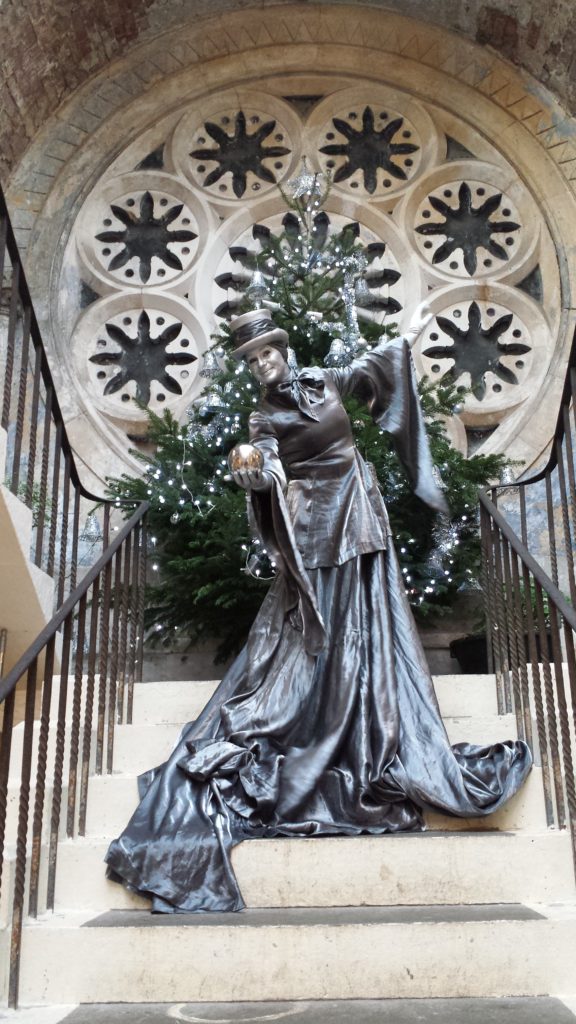 Sweet Dream

Indulge in the sweet delight of the Chocolate Girl, baked to perfection and sugar-coated with mischief. This captivating statue is guaranteed to draw attention at any event or festival, making it a dream come true for bakeries, shops, groceries, or any food-themed gathering.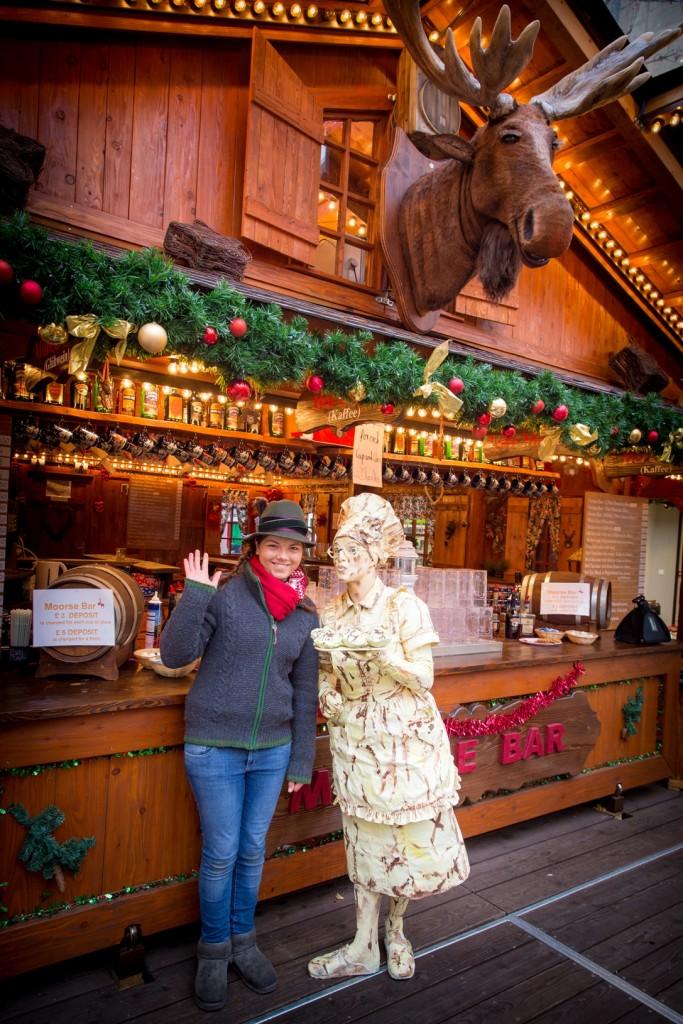 Those walkabout and living statues are entertainers suitable for themed events, weddings and festivals, such as Winter, Christmas, Narnia, Wonderland, Christmas market, snow, ice, festive, Wonderland, fairy-tale, Victorian, classic, white etc.