LIVING STATUE WORKSHOP
EMAIL us to book a workshop in your school or community.
LONDON & EDINBURGH
Email us to know the next date of the workshop. Email Subject: Edinburgh Workshop or London Workshop.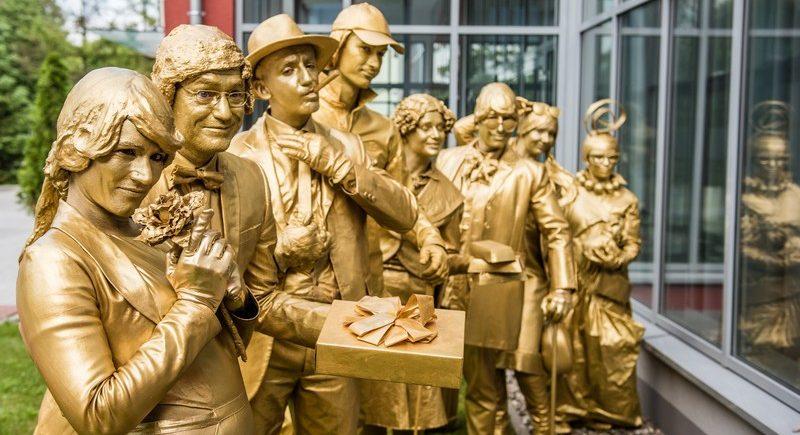 WHAT IS THE WORKSHOP ABOUT?
Discover the fascinating art of living statue performance in our upcoming workshop, "Is the mountain standing still?" Led by an expert in the field, this two-day, 8-hour workshop is designed to give you a comprehensive understanding of living statue art, including its history and how to perform as a living statue.
Over the course of the workshop, you'll delve into the rich history of living statue art, which has been used in circus, theatre, film, and commercials for centuries. You'll learn how to create a living statue character and explore the difference between a living statue and a walkabout performance. You'll also discover where to use living statue art and the essential elements of being a living statue or walkabout performer. The workshop will cover both solo and group living statue performances, and you'll even learn how to make a living statue costume.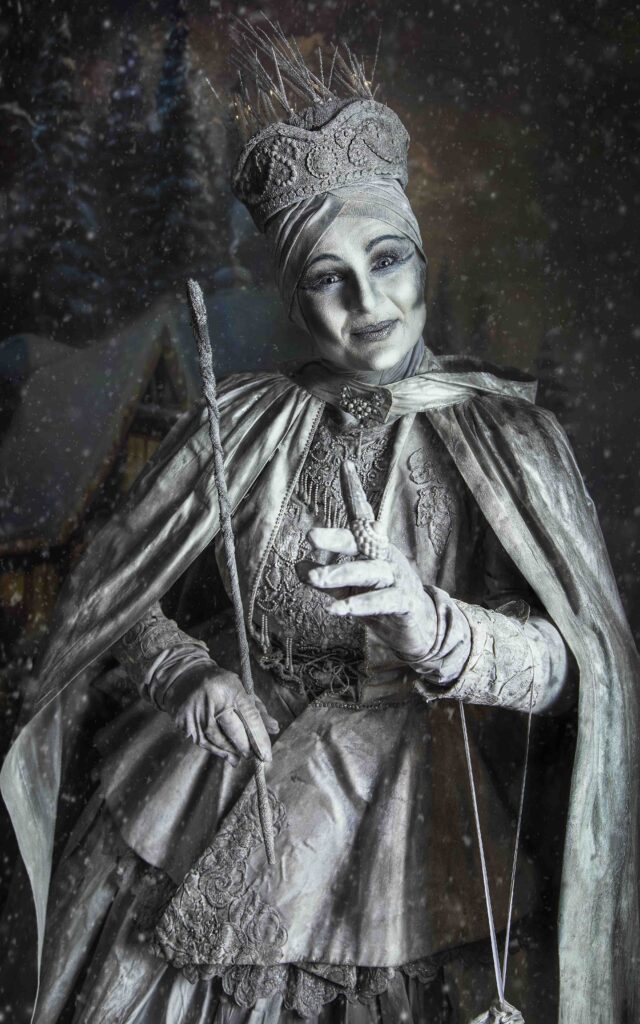 WHO RUNS THE WORKSHOP?
Led by renowned living statue artist Izabela Walkowiak-Radcliffe, this workshop is a rare opportunity to learn from one of the best in the field. Izabela has been a living statue artist for 19 years and is the founder, performer, artistic director and producer of the theatre company Lutrek (www.lutrek.co.uk) and a member of the International Living Statue Project. Izabela has visited over 15 countries as a performer and has made over 25 living statue costumes. Her living statues have been featured in prestigious events and venues such as the TATE Modern Gallery in London and the Living Statues Championship in the Netherlands. She has also worked as a creative director and manager of living statue festivals in Poland and Dubai.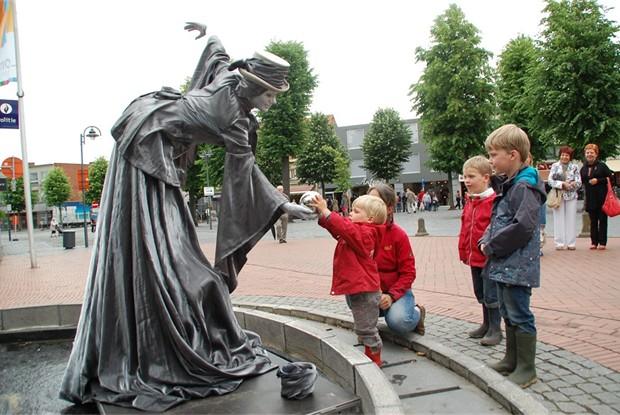 WHO IS THE WORKSHOP FOR?
Whether you're a seasoned performer or a beginner, this living statue and walkabout workshop is an excellent opportunity to hone your skills and learn from one of the best in the field. Plus, this workshop could open doors for you to work with Lutrek, an internationally acclaimed theatre acts company. Don't miss this chance to expand your skills and be a part of a vibrant community of living statue performers!
SEE YOU SOON!