Marie Curie
hire an iconic, bronze living statue for your event, exhibition or conference
Experience the captivating story and legacy of Marie Curie with our human statue, perfect for adding a touch of inspiration and history to your next event.
Discover the fascinating story of Marie Skłodowska – Curie, a true icon and inspiration for women in science. Not only was she the first woman to receive the Nobel Prize, but she also won it twice in different scientific fields, paving the way for generations of women in STEM.
Bring history to life with our stunning living statue of Marie Skłodowska – Curie, perfect for themed events and festivals. Her groundbreaking work in radioactivity and discovery of the elements polonium and radium make her a fascinating figure for events celebrating science, knowledge, education, and Nobel Prize achievements.
This beautiful bronze statue pays tribute to Marie's legacy and is a must-see for those interested in iconic and famous people, as well as Polish and French culture. Whether you're organizing a graduate event, physics or chemistry fair, or any themed festival, our Marie Skłodowska – Curie living statue is sure to captivate and inspire your audience.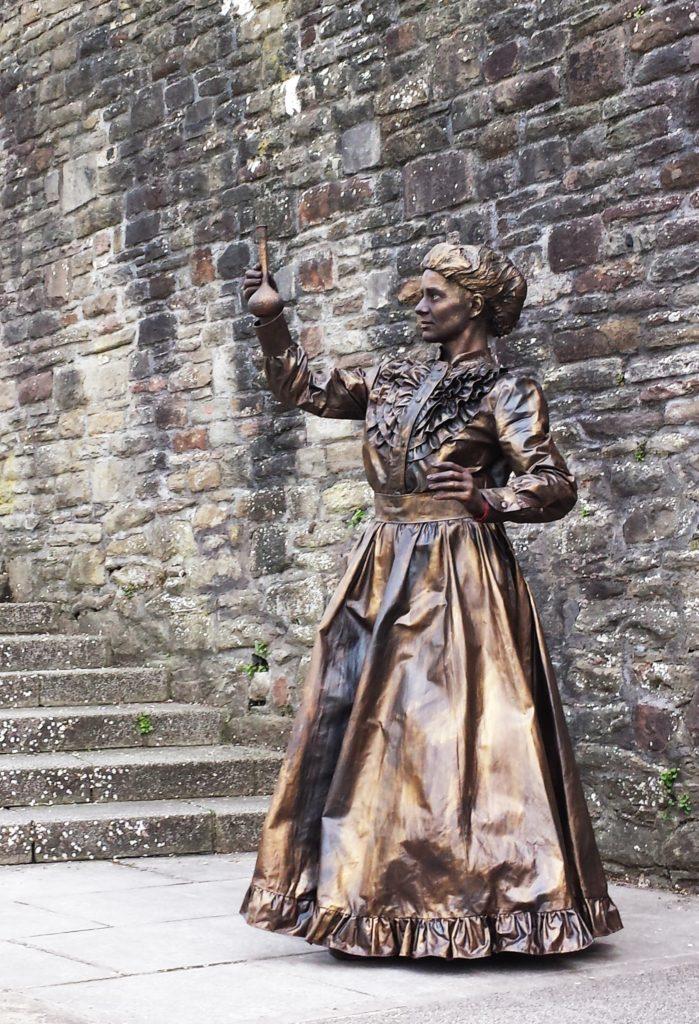 FAQ here