Silver Lady
a beautiful silver living statue for hire for your event, wedding or corporate meeting.
Introducing the exquisite and sophisticated Silver Lady – a graceful, intelligent, and captivating work of art. She holds a silver ball in her hand, symbolizing power, strength, femininity, harmony, and the earth. Her movements are graceful and poised, and her stillness is strikingly powerful – an experience that is truly mesmerizing.
The Silver Lady is the perfect entertainer for themed events, weddings, and festivals. Whether it's a Victorian-themed event, a classic affair, a metal-inspired festival, a wise gathering, or a celebration of the earth, Christmas, or winter, this living statue is sure to impress. With her stunning silver aesthetic, she adds a touch of elegance and charm to any occasion.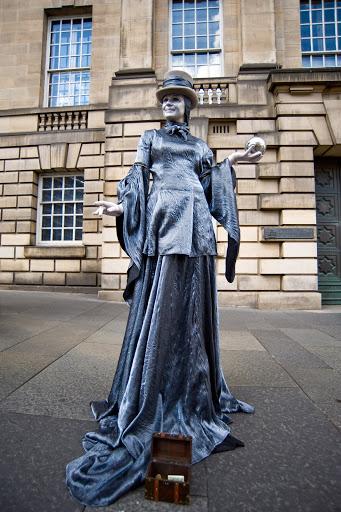 FAQ here
This character is not mobile and can perform in one place only.