Nature Goddess
A Unique and Engaging Walkabout Act for Hire for environmental, eco-friendly and all types of Events
Meet the enchanting and captivating character act of the Goddess, who radiates joy and laughter wherever she goes. With her tree-like hands, she'll craft delightful surprises just for you and uncover nature's hidden secrets with her delicate nails. Who knows, you might even spot a tiny creature crawling across your head!
This Goddess theatre act is your guide to all things nature, inspiring your curiosity and helping you discover the wonders of the world around you. She embodies the elements of nature, seamlessly weaving together the natural world with humans and animals in a way that is both meaningful and inspiring.
But that's not all. She's also committed to taking care of our planet and its precious species, and she'll share her passion with you by offering souvenirs like bird food, seeds, or tree seedlings to encourage you to join her in the cause.
Drawing inspiration from Greek, Celtic, and Asian mythology, this character is the perfect addition to any nature-themed event or festival. Whether you're looking for mythical creatures, goddesses, trees, animals, or education on climate change and science, she's got you covered. So why not let this Goddess inspire and entertain you today?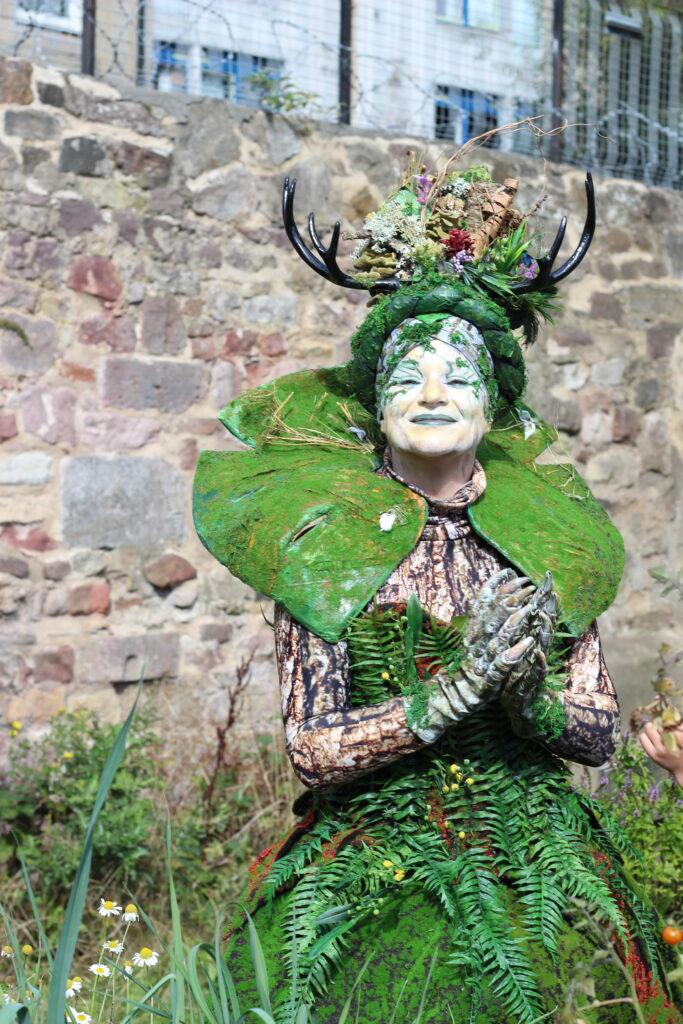 FAQ – here
This character can act both as a roaming walkabout or a living statue.
Coming soon! Nature Goddess's Helpers – the animals!