Parrot Queen
Looking for a unique and entertaining act for your next event? Look no further than the Parrot Queen! This bronze and green living statue is guaranteed to bring joy and fun to any occasion.
With her stunning living statue costume, the Parrot Queen will transport you back to the days of the old circus and Renoir's paintings. And her decorative steampunk hat and elements are a nod to those who love steampunk art, adding a touch of nostalgia and whimsy to your event.
But that's not all – the Parrot Queen is also an avid traveller and stargazer, often seen observing the stars with her trusty lunette. And her biggest love? Her beloved parrot! This cheeky bird can talk and loves to interact with the crowd, adding a fun and playful atmosphere to any event.
Whether you're planning a Victorian-themed wedding, a colourful festival, or a classic circus extravaganza, the Parrot Queen is the perfect entertainer for your event. So why wait? Book her now and let her fly from her perch to be with you!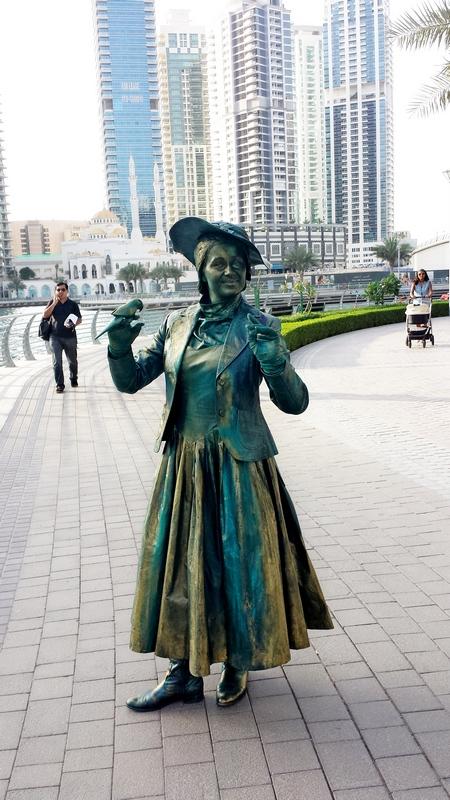 THIS CHARACTER CAN ACT BOTH AS A ROAMING WALKABOUT OR A LIVING STATUE.